Henkel Harris Furniture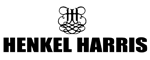 Call and speak to a Henkle Harris specialist at 843-662-2681 or email at sales@knightfurnitureshowrooms.com.
Every Henkel Harris piece of home furniture exhibits the same degree of craftsmanship utilizing the finest materials during their manufacturing process. As a result, it is no coincidence that you need to exert very little effort to preserve its beauty once it arrives at your home. If you understand the nature of the wood and finish of your furniture, and take heed to these simple recommendations for its maintenance, you will enjoy your Henkel Harris furniture investment for a lifetime.
The Henkel-Harris furniture legacy started from humble beginnings. After serving in the Second World War, Carroll Henkel and his wife, Mary made the decision to enter into the furniture business. Knowing very little about the craft, the Henkels decided to begin this business venture with their friend, John Harris. In 1946, The Henkels rented their first building and began making furniture. Since they were so inexperienced, they spent countless hours studying woodwork and learning all that they could about the craft. Mary and Carroll would spend hours viewing antique furniture and attempting to recreate the same type of woodwork and quality that these pieces possessed. While trying to gain a foothold, the Henkels also began working as furniture repairmen. This opportunity allowed them to perfect their finishing techniques and gave them a greater understanding of the antique furniture that they regarded so highly. The experience gained from this endeavor led to the creation of the acclaimed Henkel Harris finish, which is still regarded for its high clarity, durability, and overall quality.
 Not all Henkle Harris product line listed on the site, for help finding something please contact us.